Join our growing team of passionate innovators
Through our work, organizations can reduce health inequities, optimize their business performance and drive better health outcomes for those they serve. As we continue to expand, we look to hire those who will help cultivate a positive culture that encourages innovation and collaboration amongst people with diverse backgrounds and expertise.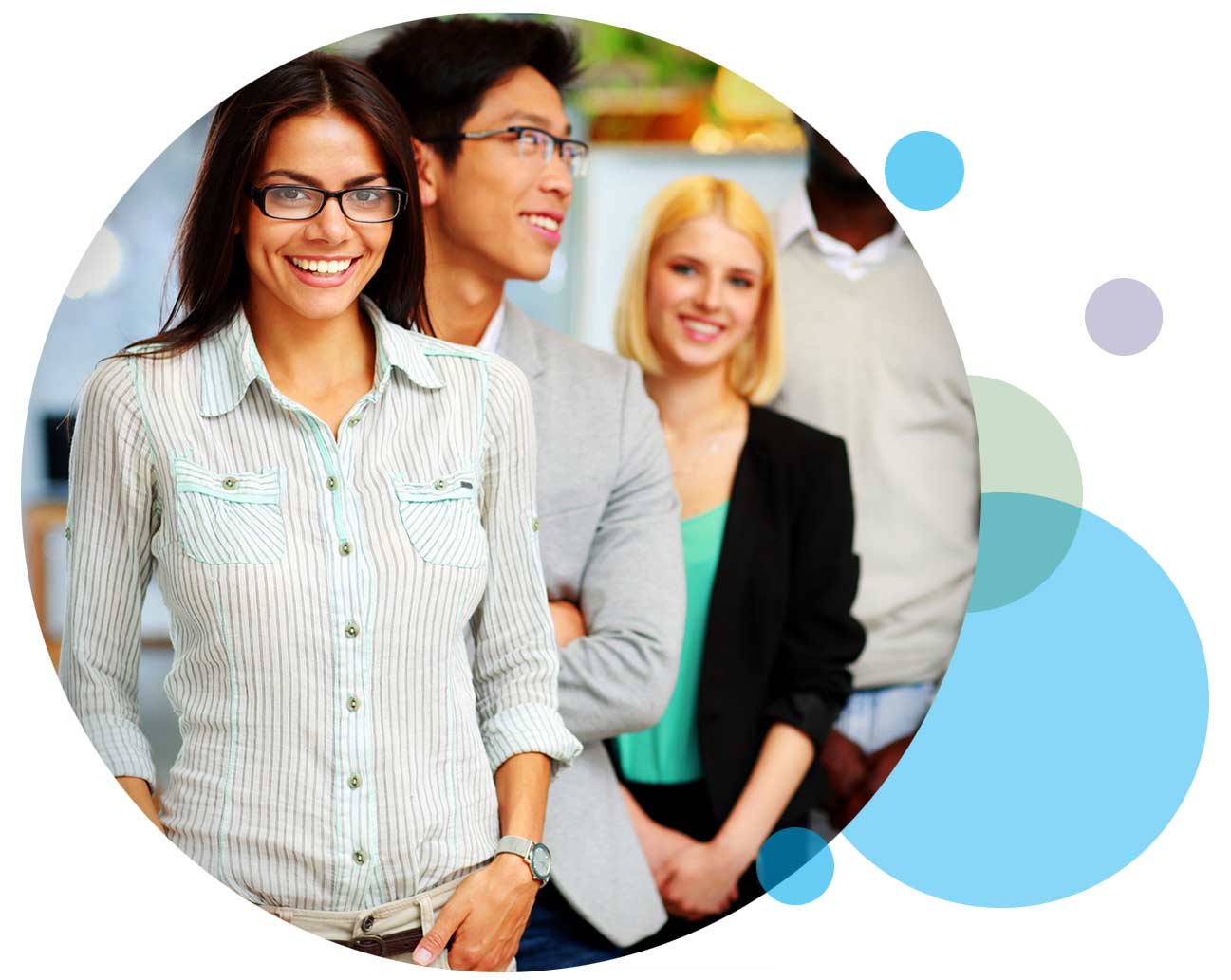 Parental Leave
Affordable Health Insurance Plans
Generous Paid Time Off
401K
What our employees are saying
"I love how my job at Socially Determined has taught me skills and knowledge that help me progress in my career. I feel fulfilled knowing that my work positively impacts the community around the United States. Everyone is welcoming and willing to help you with whatever you need!"

Min Pummalee DevSecOps Technical Specialist

"Working at Socially Determined has been an enlightening and humbling experience so far. Being surrounded by so many brilliant people all working toward a common cause has required me to step up my game and make sure that I am not only producing the highest quality work I can, but that I am continuing to learn everything I can about the domain and the technology available to us so I can help push forward our Social Risk Intelligence™."

Dan McMichael Manager, Data Science

"I love the conversations I'm a part of at Socially Determined. I'm able to help organizations understand social needs for the populations they serve, use data to identify where to invest, and then evaluate the impact of programs and interventions. My work supports equitable access to care that people need and deserve and enables communities and policymakers to confidently address disparities in the US health system."

Quekan Anike Sr. Manager, Strategic Solutions

"I'm challenged and motivated daily by incredible colleagues that are passionately working together to transform health care outcomes. It's an inspiring place to be."

Noelle Tullio Director of Operations

"I feel humbled and honored to work at Socially Determined. We have an incredible team, culture, and powerful mission to revolutionize the US healthcare system."

Edmond Magny Director of Product Management

"I love working at Socially Determined because I get to wake up every day inspired and ready to leverage my technical skills for a purpose. I also enjoy learning from talented co-workers, experts in various fields, and like-minded professionals."

Sushma Ashutosh Director, Technical Solutions

"I get to work alongside passionate innovators determined to tackle interesting health care issues across a variety of clientele. There's never a dull moment!"

Abel Amare SocialScape Analyst
See below for a list of current open positions at Socially Determined.